Bill Crawford, Realtor®
404-615-4721
Dream Street® CSRA, LLC
Real Estate Services for Augusta, North Augusta, Ft Gordon and the CSRA
A Service Disabled Veteran Owned Small Business (SDVOSB)
CSRA Real Estate
Real Estate Services for Augusta, Ft Gordon and the CSRA
Home sellers and home buyers in Augusta GA and the Central Savannah River Area (CSRA) now have a salesperson and USMC Veteran William G (Bill) Crawford affiliated with Dream Street® CSRA LLC, a full service real estate agency. Bill has many years serving the public in the areas of industry, education, retail sales and environmental advocacy. Whether you are active military, retired veteran, blue collar professional, retiree, or white collar professional, Bill is ready and prepared to assist you in selling your home in the CSRA.
Bill graduated from Emory University, Atlanta GA, BBA with a degree in Finance. He received the Wall Street Journal Award and graduated summa cum laude. Further education was received at the General Electric's Business Training Course, Pittsfield MA, and U S Marine Corps Officer Basic School, Quantico VA. Active duty in the Marine Corps was with 2nd  ANGLICO where he deployed to the Mediterranean with the Sixth Fleet as a Naval Gunfire Spotter.
After military service, he worked several years in industry before co-founding a school and day camp in Roswell GA. There he directed the day camp and served as the CFO.  He continued working with parents and children when co-owning a children's bookstore. His last job before entering the real estate field was with an environmental group working to protect water quality – as business manager a water tester.
As a real estate salesperson, Bill will work hard to help you sell or buy your next home. He will ascertain your needs and preferences, make a thorough search of the market, a market analysis and guide you through the process – like negotiating closing costs, home inspection, repairs and closing the sale or purchase. He believes it is just as important for a buyer to be represented independently in a real estate transaction as well as the seller.
Bill will appreciate your trust in having him be your real estate agent in your next home sale or purchase in the CSRA.
Thank you,
Bill Crawford
Realtor ®
USMC Veteran and homeowner in Augusta GA
Dream Street® CSRA, LLC
A VA Certified Service Disabled Veteran Owned Small Business (SDVOSB)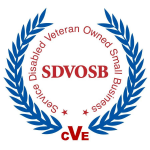 Dream Street® CSRA, LLC, Georgia Firm #: 77251
James D. Crawford Managing Broker
Georgia License #: 138630
South Carolina License #: 126359
770-513-1503
William G. (Bill) Crawford, USMC Veteran, Salesperson
Georgia License#: 390320
South Carolina License#: 111996
Phone: 404-615-4721
Dream Street® CSRA is a Service Disabled Veteran Owned Small Business (SDVOSB)
James (Jim) D. Crawford, US Army Veteran, Managing Member
Judith (Judy) L. Crawford, Member
Jim and Judy also own Dream Street Properties, LLC a sister Company serving the North East Atlanta Metro area  for twenty years from Hoschton GA.